Project Description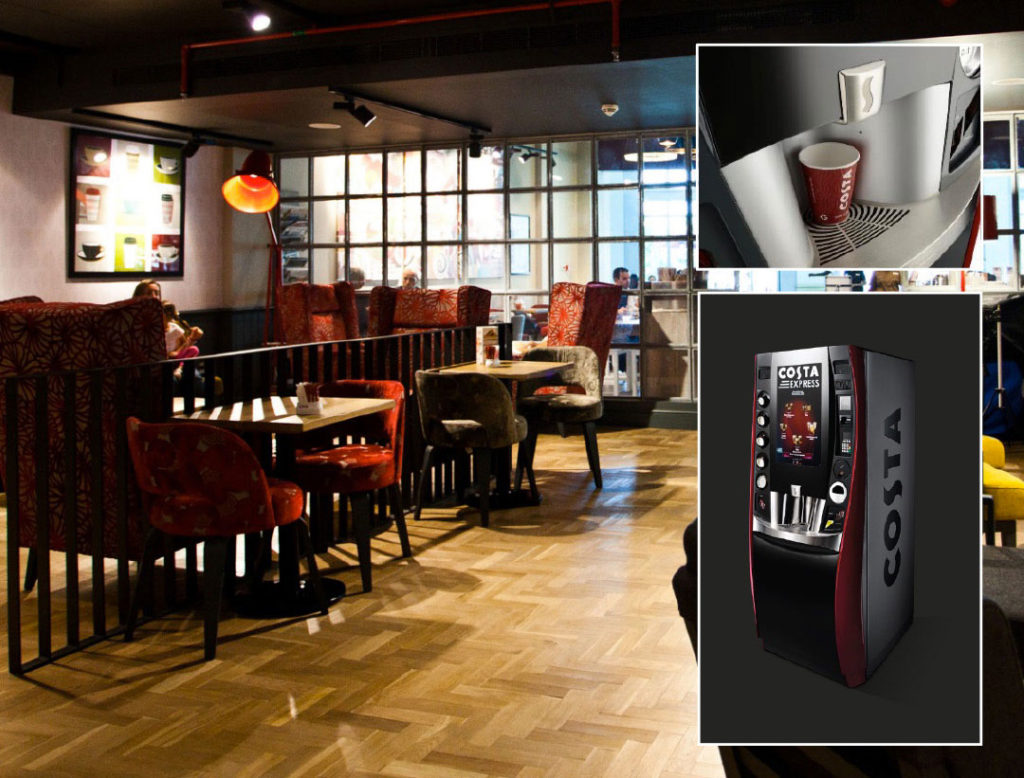 THE FIRST IMMERSIVE BEVERAGE VENDING MACHINE
Costa Coffee wanted to capitalize on Scentys's fragrance savoir-faire and technical expertise to add an olfactory dimension to its new "Marlow" vending machine, which it planned to install in public spaces.
When users place an order, the corresponding fragrance is automatically diffused, recreating the atmosphere of a London Coffee Shop and stimulating all five senses.
Prestigious partners like Givaudan, Pininfarina, Atomhawk, Intel and eMixPro all helped make this revolutionary idea a reality.