Project Description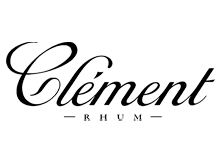 AN OLFACTORY TOUR THROUGH HABITATION CLÉMENT PLANTATION
Built as a distillery in the 19th century on the French Caribbean island of Martinique, Habitation Clément is now an interpretation center where visitors learn all about how rum is made. Last February, it added a new concept to familiarize guests with the olfactory aspects of its spirits.
A section called "Roue des senteurs," located toward the end of the visitor pathway, just before the gift shop, is equipped with SCENTYS dry diffusion technology. In it, visitors can test their sense of smell by trying to identify the different notes used in the brand's collections.
Scentys developed twelve notes in all to capture as accurately as possible the different facets of Clément rums. These scents add a fun dimension to the immersive experience of exploring this historic site where industrial legacy and savoir-faire are on display. French "spiritourism" at its best!