FRAGRANCE DIFFUSION TECHNOLOGIES
Innovation at the heart of emotion
Advanced technology and the pure emotion of fragrance: Scentys was created from this perfect combination.
Ever since the company was founded in 2004, we have used innovation to provide a fragrance experience of the highest quality, designed to meet the demands of fine perfumery with the utmost respect for health, safety and the environment.
Our exclusive technology is the result of 18 years of experience and investment in research and development. In any location and any configuration, we can create a sensory experience or olfactory fingerprint just for you.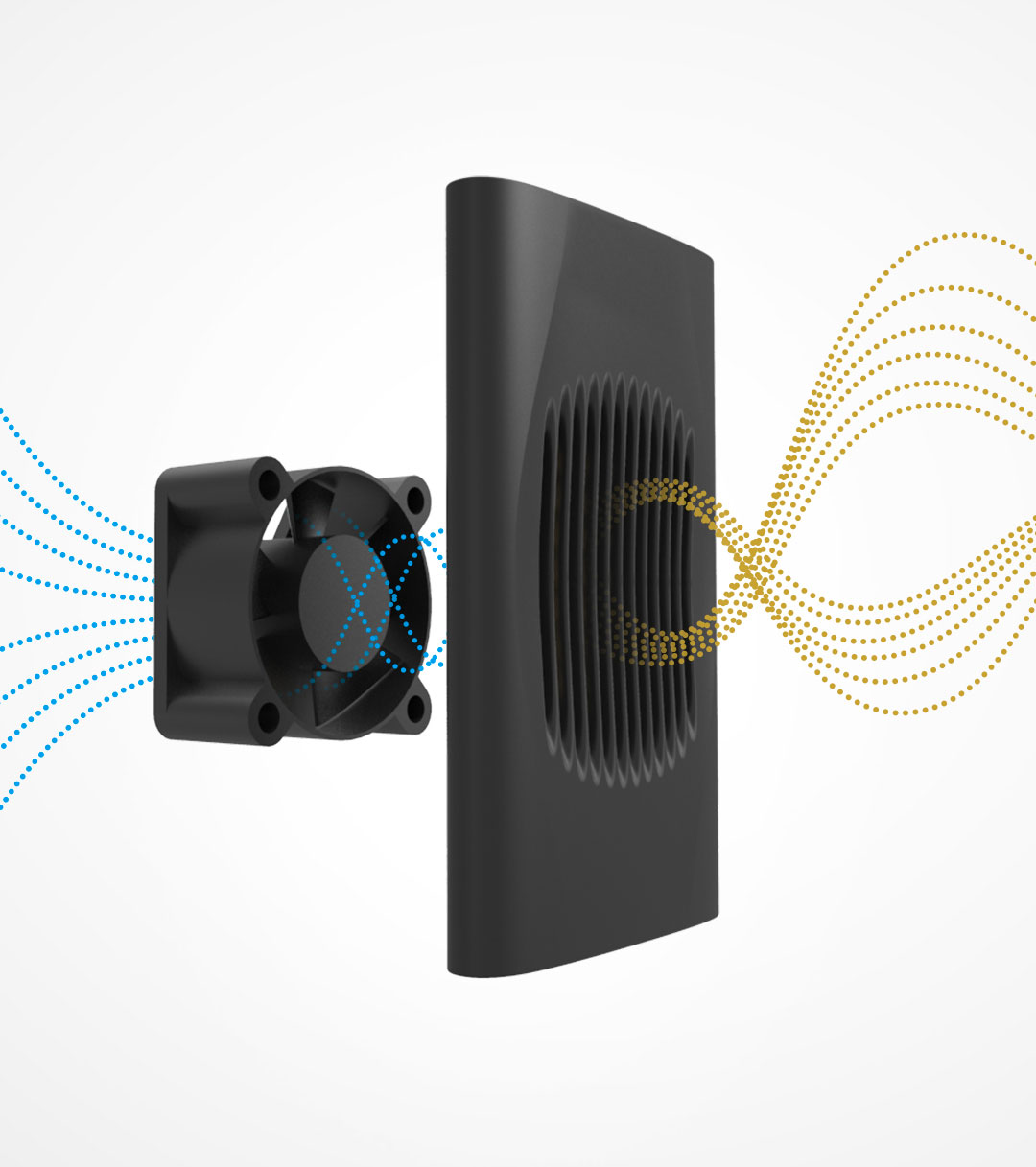 Dry diffusion:
where air becomes scent
Scentys' patented dry diffusion technology is healthy and safe, providing a tailor-made scent experience.
Pure fragrance concentrates, with no added alcohol or solvents, are encapsulated in polymer beads, acting like precious sponges, to ensure that the quality of fragrance reproduction is always perfect. A single layer of perfumed beads offers unequaled efficiency: this innovation releases every facet of a fragrance into the air, guaranteeing an optimal reproduction of the scent.
Your partner for sensory experiences
We can help you to choose your fragrance diffuser, whether from the Scentys range, a customized offering, or a product created just for you. The fragrance capsules are easily inserted with a single movement, and a burst of air provides a dry, cold dispersion of scent into the chosen space, without emitting any other particles.
Our capsules, a concentrate of assets
Extremely easy to use, the fragrance capsule offers a subtle olfactory experience, while the absence of any residual traces gives you the freedom to switch from one fragrance to another, without them getting mixed together. This simple, interactive dispersion technology allows you to create new emotions instantly, by just inserting the capsule.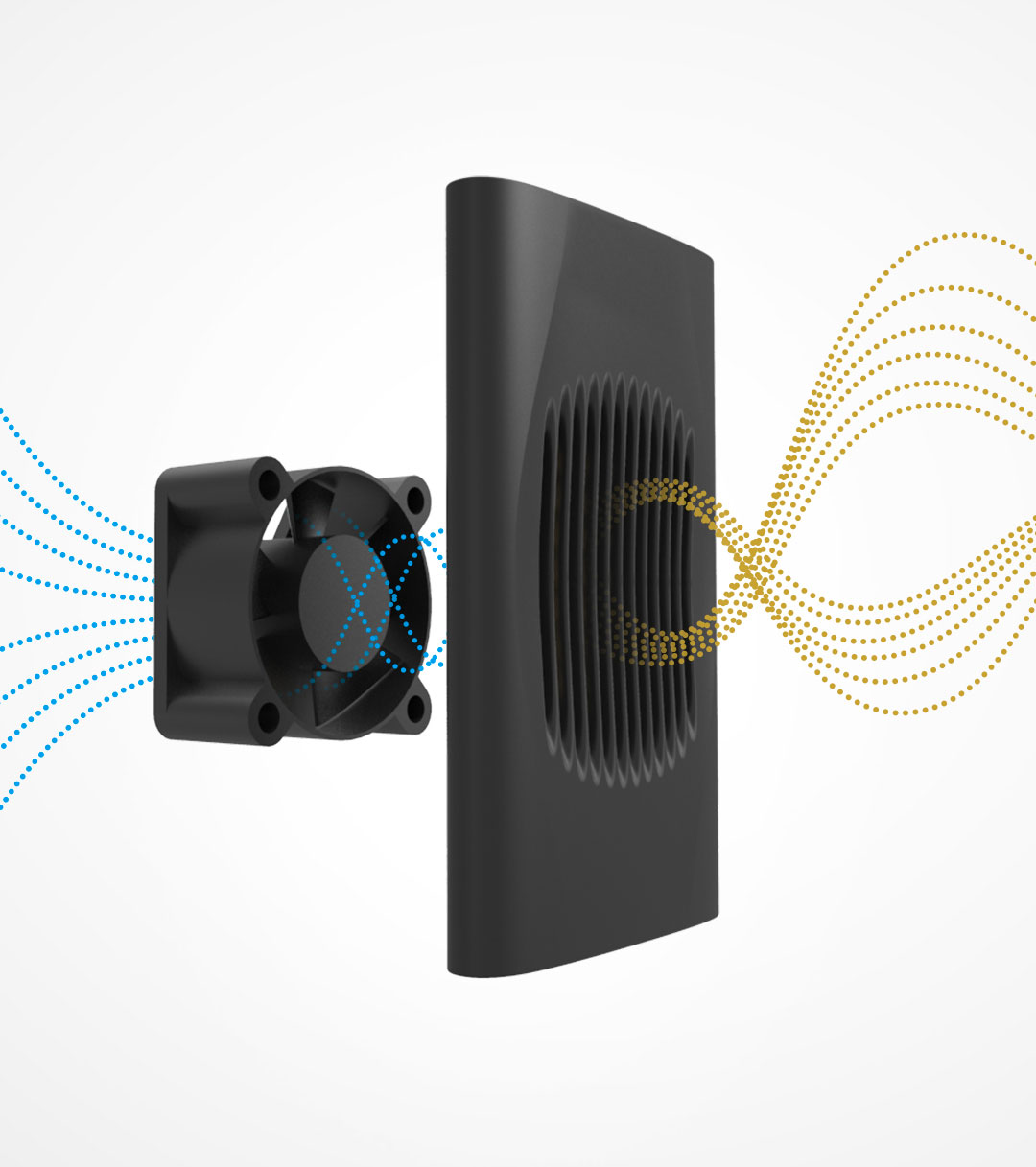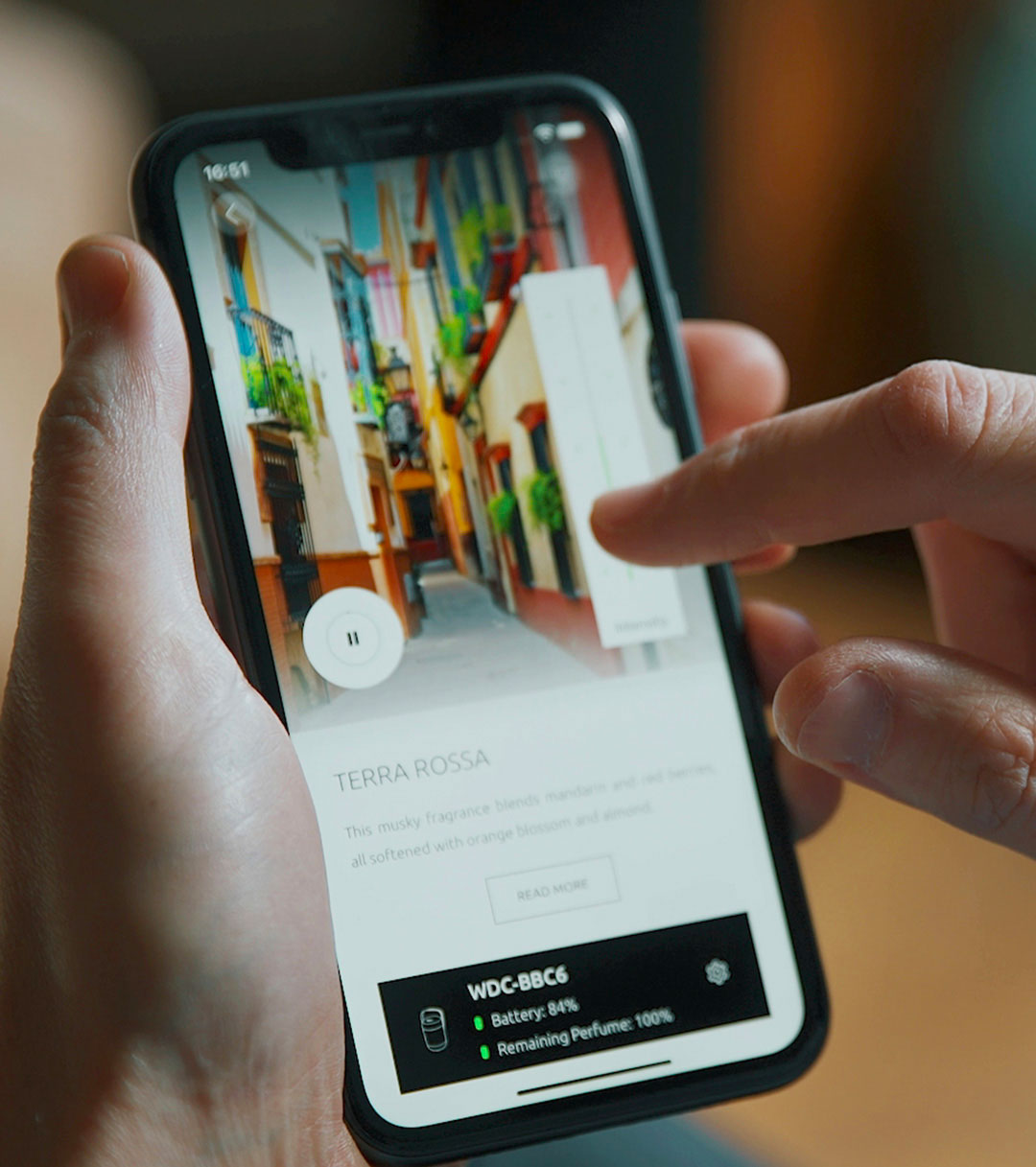 Connected diffusion:
the future of fragrance
Thanks to our connected platform, based on artificial intelligence technology and combined with a smartphone application, dry fragrance diffusion becomes a fully customizable process.
Perfume, at your command
Thanks to this platform, which is compatible with Amazon's Alexa voice assistant and Google Home, the fragrance diffuser (equipped with Bluetooth and wifi), can be voice-controlled. In an instant, you can program and control one or more diffusers, either in-person or remotely.
A direct, personalized link with your customers
Our intelligent platform encourages direct, personalized conversations with your customers. Collecting information about their usage is a precious asset for adapting recommendations and content, enabling you to give them an innovative olfactory experience that is as close as possible to their expectations.
Disruptive innovation and safety
Technological excellence is the prerequisite for peace of mind. With our connected solution, the amount of fragrance in the air can measured in real-time, guaranteeing complete safety of use.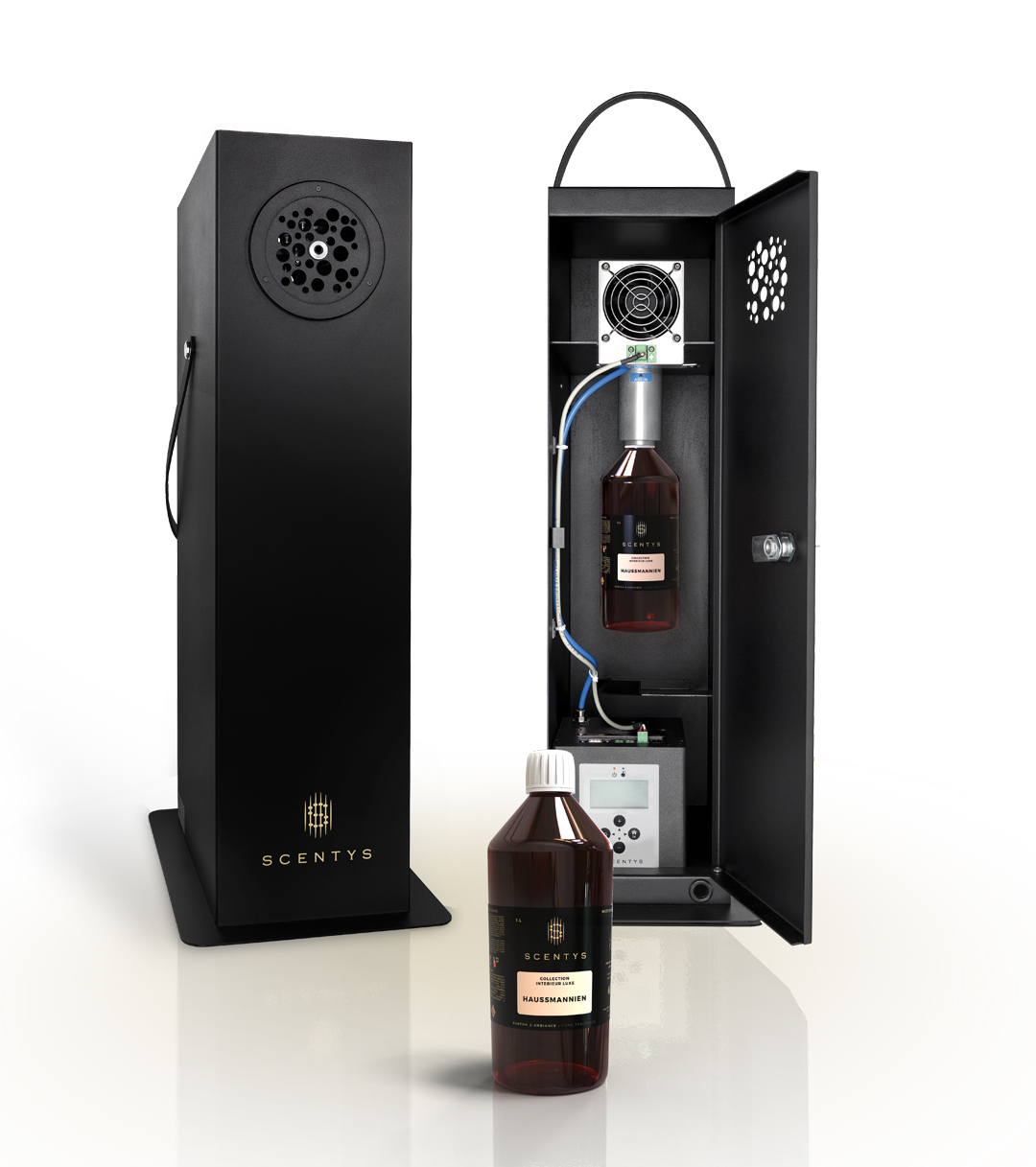 Micro-nebulization: a subtle cloud of fragrance
By operating at high pressure, our diffusers are able to deliver tiny droplets with exceptional olfactory performance. Our patented micro-nebulizing technology transforms the liquid fragrance into clouds of extremely fine particles.
Fragrance diffusers for large spaces
The strength of this solution is that a high-quality olfactory signature can be created, even for a large area (>500 square meters). Scentys' micro-nebulizing technology can be adapted to a wide range of environments: hotels, company premises, stores, museums, etc.
Customized diffusion technology
Scentys' know-how guarantees that a fragrance can be dispersed perfectly evenly, thanks to an exclusive, network-based installation. Carefully distributed around the area to be covered, the network of diffusers offers a fragrance dispersion of high quality. With our olfactory solution, the fragrances provided either by our customers or our collections are perfectly preserved and reproduced. Thanks to the programming feature, you are also free to change the fragrance intensity and diffusion times.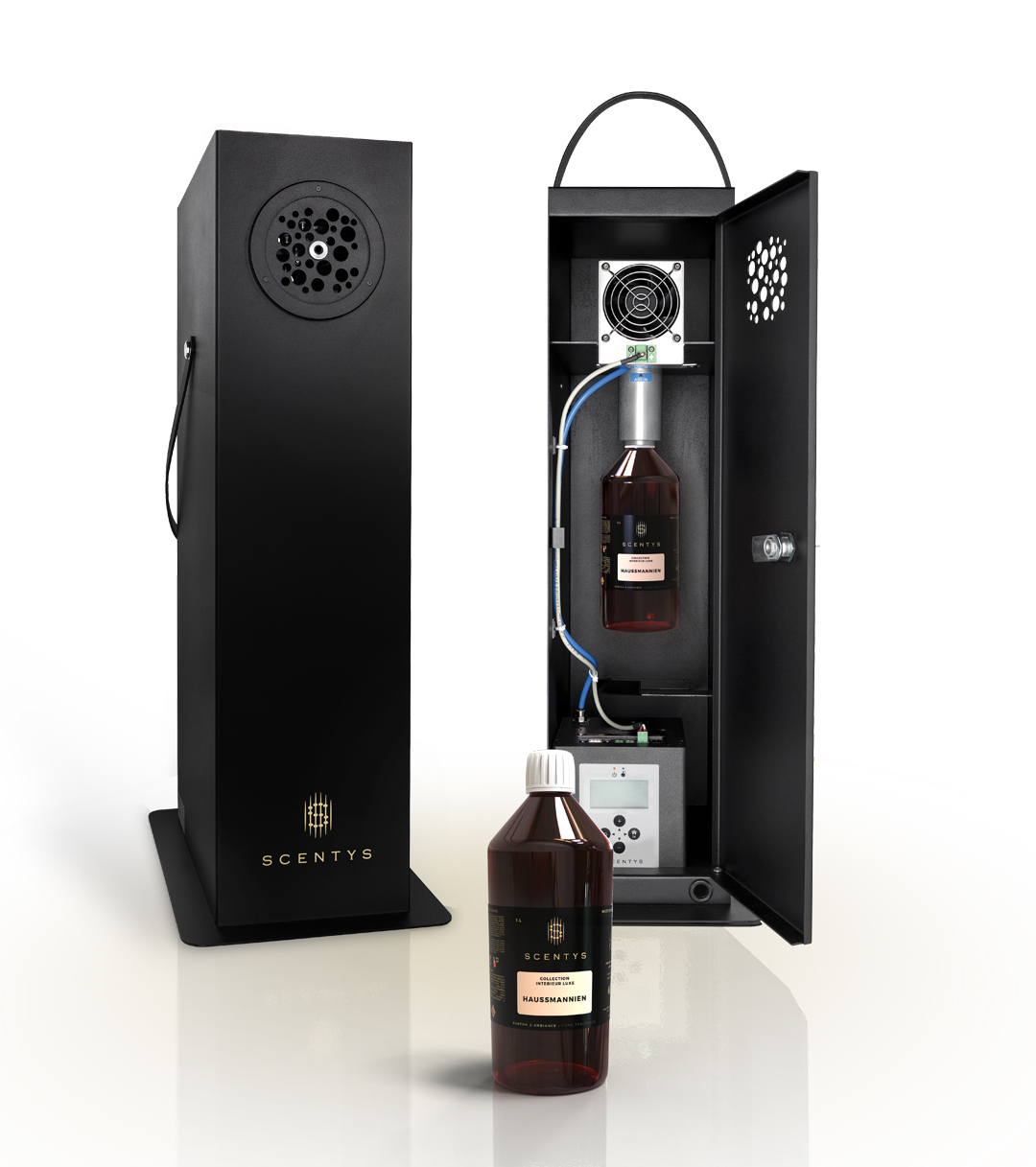 QUALITY
SECURITY
9 PATENTS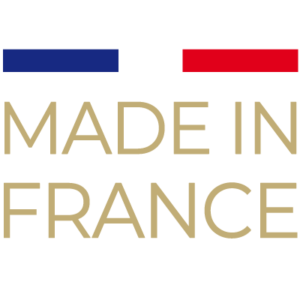 Contact us
Scentys, listening to your needs
Dry fragrance diffusion, in-car fragrance diffusers, connected solutions or signature scents for large spaces: we help you to choose the best approach for your needs.