Immersion in your brand universe, thanks to a unique olfactory experience
Create an extraordinary sensory experience! Scentys can help you diffuse fragrances at your events: whether it's for the launch of a product, the showcasing of a location, or a full immersion in your brand's history in an entertaining visit… Let's work together to create an unforgettable olfactory experience that reflects your business.
Your Content GoSupport at every stage of your project for a unique sensory experiencees Here
Did you know that we remember smells for longer than anything from our other senses? At Scentys, we believe there is no better way to make a lasting impression than by creating a unique, interactive olfactory experience. To achieve that, we pay great attention to detail and ensure that the interactive experience is perfectly aligned with your brand's history and values.
How does it work in practice? Whether it's for the launch of a new fragrance or the creation of an entertaining, immersive journey that will appeal to your visitors' senses, we work hand in hand with you to create an unforgettable experience.
Our support covers the entire process from project definition to implementation. This includes finding the most appropriate delivery system for your fragrance, the technical recommendations, feasibility studies, tests, and integrating the product with the specific layout of your venue. We will then activate the system and provide all the guidance needed for you to operate it independently.
If you are planning to create your own customized tester, for a new product launch for example, we can draw up the specifications and handle the design and development of your concept. It's a way for people to find out about your product in a store, and to embrace it, thanks to a unique object…
Would you like to synchronize the diffusion of your fragrance with a sound or video experience? It's possible! Our teams can help you bring your most ambitious projects to life.
Scentys expertise at your service
With Scentys, you're guaranteed the faithful reproduction of your chosen fragrance, thanks to our patented dry diffusion technology, which is both safe and healthy. Our watchword is 'customized'. Whether in terms of support, product design, or the space where the fragrance will be deployed, we will meet your needs and the specific characteristics of your brand. Choose a French solution, based on proven technical expertise, for exceptional performance.
Find out about our projects
Here are two olfactory experiences that we created and deployed.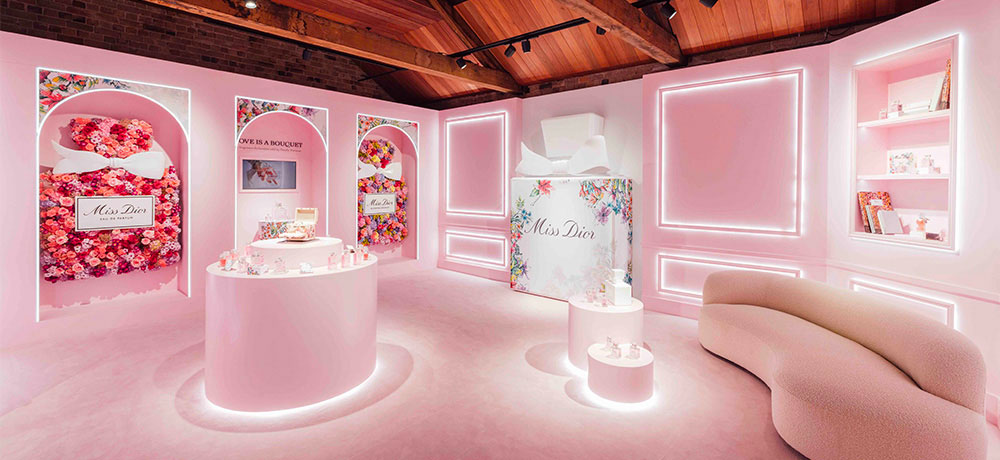 Dior: An immersion in the Parfums Christian Dior universe
As a partner at Parfums Christian Dior events, Scentys created an olfactory experience for the 30 Montaigne pop-up apartment in Sydney. Visitors were able to fully engage with the brand universe through an interactive and immersive journey. Following the lead set by the brand's pop-up in Tokyo, olfactory booths were available for visitors to discover the fragrances.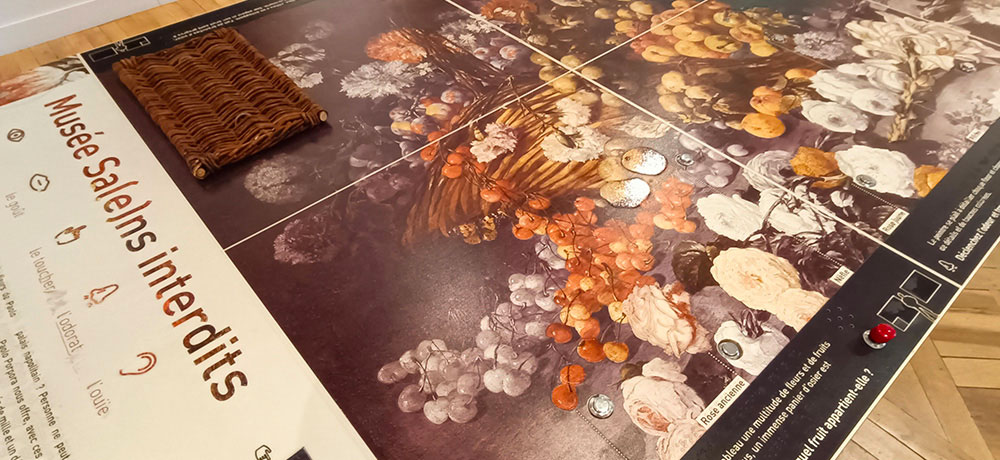 The Valence Fine Arts Museum: When fragrance meets art
This French museum turned to Scentys technology to diffuse their own fragrance. Created by perfumer Didier Michel, the fragrance accompanies the exhibition of two still-life paintings by Neapolitan artist Paolo Porpora. Visitors can appreciate the two canvases in detail, while also catching different notes of the fragrance. This olfactory collaboration is part of a wider project that includes a multi-sensory device designed to make it easier for people with disabilities to engage with works of art. Built into a table entitled "Musée sa(e)ns interdit", the device creates a sensory experience using music, perfume, embossed prints, and explanations in Braille. Nothing is left to chance to bring out the best in these two Italian paintings.