Olfactory marketing: Using fragrance to create a unique customer experience
Are you thinking of introducing a fragrance to the customer areas of your store, hotel, or business? You're right, it's a good idea! Making a place your own by adding your signature fragrance will help to turn any visit into a real experience for your customers. Professional fragrance diffusers from Scentys will strengthen the DNA of your business and make a lasting impression on customers, creating an olfactive memory of their visit!
Why use olfactory marketing?
The sense of smell has a powerful emotional impact. Adding scent to a space creates an atmosphere that fosters positive emotions. By diffusing your own signature fragrance, you are giving yourself every chance of making a lasting impression!
For points of sale, the advantages of olfactory marketing are well known. Consumers associate your brand with a unique, pleasant scent. The impact on buying behavior is undeniable: your customers are more likely to spend longer in your store… and to come back again! In fact, by activating customers' olfactory memories, fragrances are an ideal way of building customer loyalty.
In the hotel and tourism sector, a fragrance can make an emotional impact on your customers from the moment they set foot on your premises. The olfactory experience of the place creates a positive first impression – one that fosters a sense of well-being. The scent of a hotel or spa should be thought of as capturing its very essence.
And what about offices? That's possible too! Adding fragrance to an office space can create a positive impression in the minds of your employees. It's a great way to highlight the user-friendliness of your workspaces. Stimulating, de-stressing, relaxing… choose the atmosphere you would like to create and enhance your workspaces with a unique scent.
Scentys, olfactory solutions for every location
Store, hotel, office… Whatever your type of space, we can either adapt your existing fragrance to our technology, provide a fragrance from our collection, or create a scent exclusively for you. Our teams will help you to choose or create your fragrance and will support you throughout the various technical stages. We believe that sensorial marketing should be a perfect match for your customer profiles, which is why we offer you tailor-made support. We will be at your side every step of the way, from choosing the delivery method, to studying the plans, making technical recommendations, testing the perfume, and then installing and maintaining your product.
Scentys expertise at your service
With 20 years' experience and a strong focus on R&D and innovation, Scentys combines cutting-edge technology with olfactory emotion. Our exclusive, patented technologies guarantee both intensity and homogeneity when it comes to fragrance diffusion.
Guided by the highest standards of health, safety, and respect for the environment, our teams have the expertise to support you, whether you want to use a standard fragrance or your own exclusive signature scent. With Scentys, choose a French, healthy, secure and customized solution for your olfactory marketing.
Find out about our projects
Here are two signature fragrance projects we have delivered.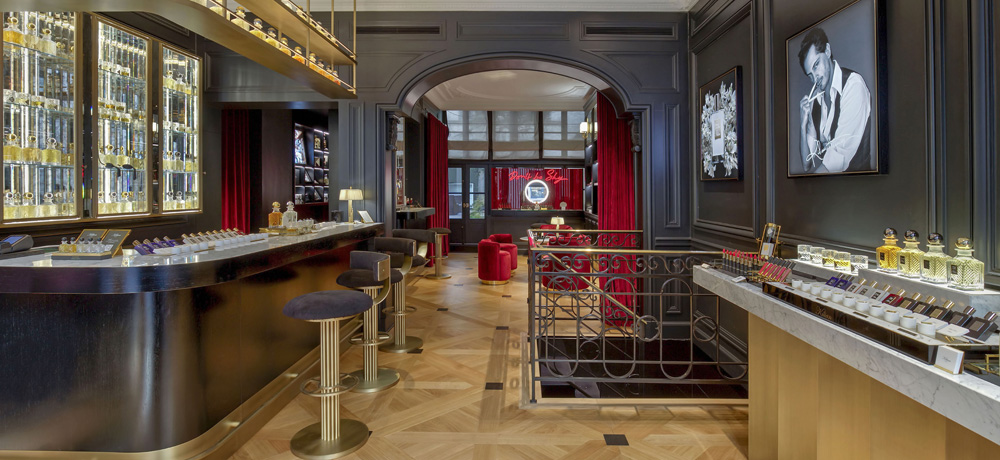 Kilian Paris: Enchanting notes for a unique olfactory experience
Prestige perfume house KILIAN PARIS entrusted SCENTYS with the task of adding fragrance to its Parisian storefront on Rue Cambon. Connoisseurs will recognize the iconic By Kilian fragrance 'Love, don't be shy', which is diffused with Scentys technology. Together, they produce an olfactory invitation that makes an impression even before visitors set foot inside the boutique.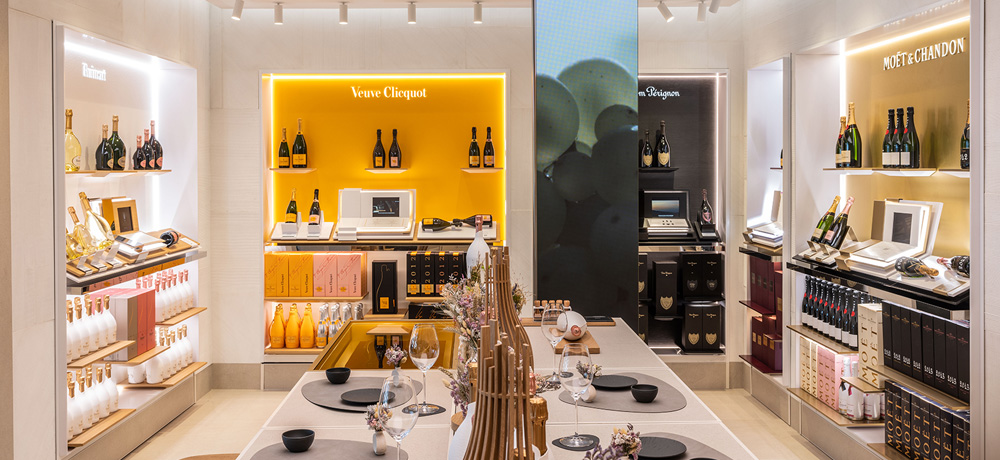 Moët Hennessy: A timeless experience thanks to in-store experiential marketing
The 'Les Caves Particulières' space, an avant-garde project bringing together the leading Houses of the Moët Hennessy Group, is being reinvented. Scentys was asked to diffuse the store's signature scent, Fleur de Vigne, which was created especially for the brand by Thierry Wasser, master perfumer at Guerlain. Thanks to technology from Scentys, a subtle, high-quality fragrance diffusion is guaranteed in a showcase space for travelers and gourmets alike. Located in Hall K of Terminal 2E at Paris-Charles de Gaulle airport, it offers a unique place for appreciating the full spectrum of French luxury brands through a range of immersive experiences.