An ode to the passing of time, changes in the tones of the sky and nature. Every season brings new possibility. Fragrances can express the fertile mood of a wondrous spring as well as the soothing balm of a crackling fire in winter.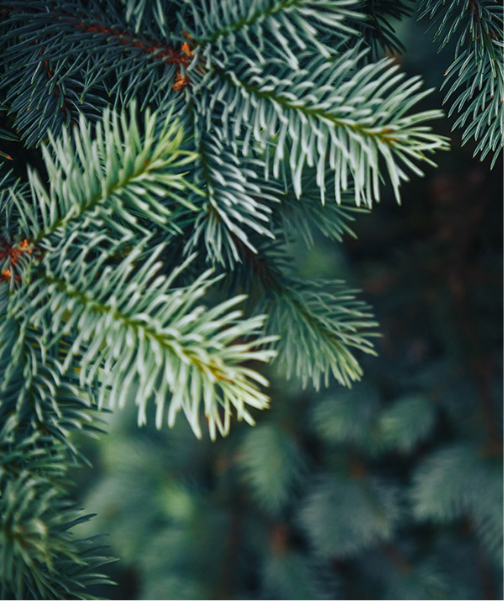 Green – resinous – childlike
The setting / A log chalet, snow crunching underfoot, hundred-year-old pines that seem to form a protective barrier. This is a study in contrasts between the purity of nature and the cozy warmth of the chalet overflowing with the spirit of celebration, family and homecoming.
Dress code
A mohair turtleneck with a pair of corduroy pants.
Olfactory emotions
Reassurance, smoothness, communion, cheerfulness.
Key ingredients
Juniper berry. Eucalyptus. Pine.
Cocktail
40% warmth + 30% cocooning + 30% childhood wonder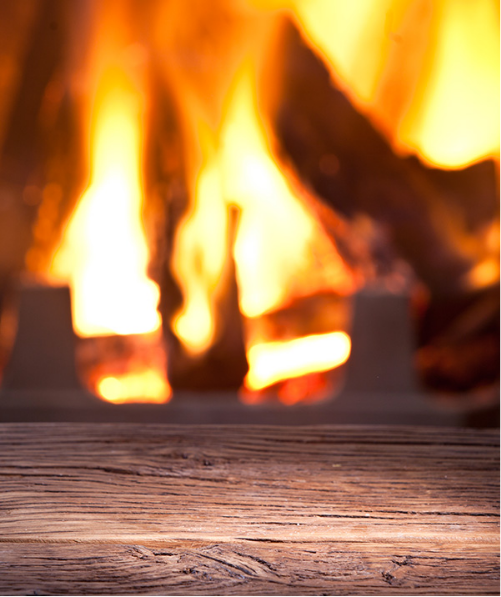 Smoky – woody – cozy
The setting / The "den" is all ready, equipped with a few books, cushions on the sofa, subdued light. On the coffee table, inside the circle of light from the lamp, a warm slice of pie awaits. A luminous fire crackles in the hearth, casting a hypnotic spell with its orange embers and logs. Once the cat settles in, all will be well with the world.
Dress code
An old pair of comfortable jeans, a big angora sweater.
Olfactory emotions
Comfort, tranquility, serenity, harmony.
Key ingredients
Birch. Pine. Guaiac wood. Myrrh.
Cocktail
50% cozy + 30% soothing + 20% relaxing