A journey deep into scents from elsewhere – Brazil, Andalusia, Indonesia… take as many olfactory trips to dream destinations as your heart desires, without ever booking a ticket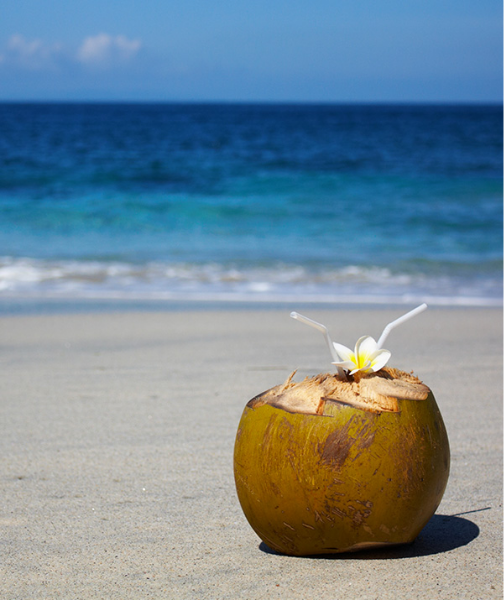 Thirst-quenching – pleasure-loving – radiant
The setting / Just for a moment, let your eyes take in the vastness of the turquoise sea. Don't think about anything else, cast your worries aside. Let your memories float softly away. Paradise is all about simplicity: a mat spread out on the white sand, some coconut juice your only companion. A picture-perfect image of soothing nature, come to life. The enchanting island is so close you can smell it, within dreaming distance…
Dress code
A multicolored bikini, a light linen sarong resting on the hips.
Olfactory emotions
Idleness, indulgence, silence, serenity.
Key ingredients
Pineapple. Coconut. Almond Blossom. Caramel.
Cocktail
40% luminous + 30% youthful + 30% addictive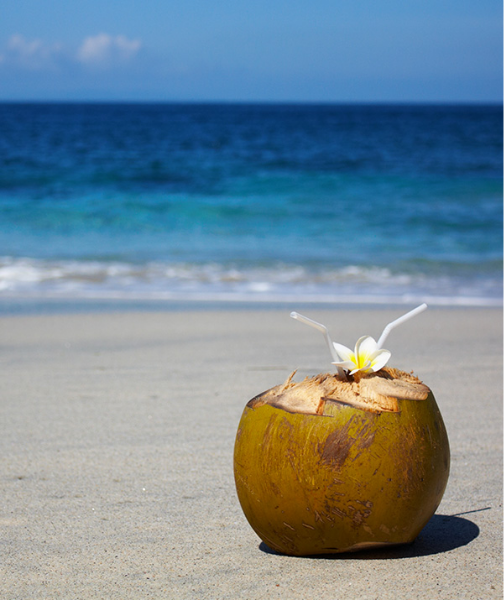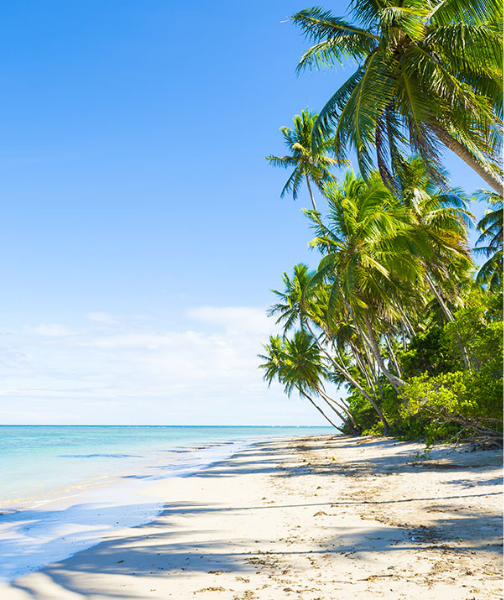 Solar – festive – burning
The setting / The beach is a way of life, offering a delightful sense of freedom like nothing else. In Brazil, the beach is as much a place of communion with others as the carnival. Along the tropical coast, there are more days of celebration than days in the year. The body is never as fully alive as when it engages in seaside fun. If only it could last forever…
Dress code
Jean shorts, an oversized and (obviously) colorful t-shirt, the beachy smell of sunscreen in the air.
Olfactory emotions
Liberty, playfulness, exuberance, excitement.
Key ingredients
Neroli. Jasmine. Vanilla. Ylang-ylang.
Cocktail
60% relaxing + 30% festive + 10% summer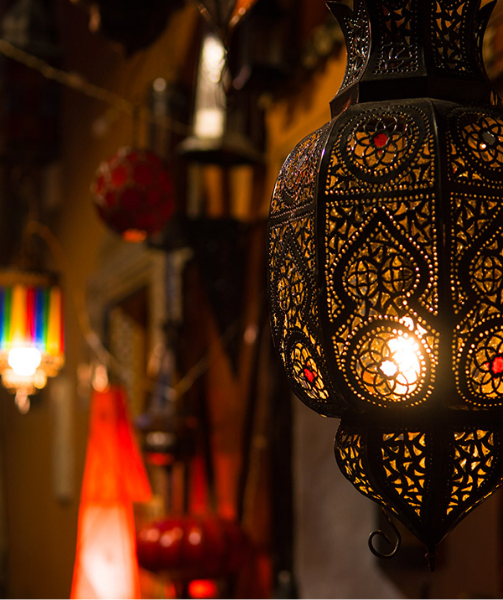 Nomadic – baroque – oriental
The setting / The souk is coming to life. It will bustle with buyers and sellers all day, until evening falls. The heat begins to rise, and with it the scent of hides, tanned leather, and burning spices that drift up all the way to the highest rooftop terraces. In the blink of an eye, the entire town turns into a gigantic palace filled with scents from the East.
Dress code
A long, light oriental robe embroidered with pearls, a wide-brimmed hat.
Olfactory emotions
Relaxation, mystery, escape, contemplation.
Key ingredients
Bergamot. Apple. Tonka bean. Vanilla. Cinnamon. Patchouli. Jasmine.
Cocktail
45% luxurious + 30% silky + 25% majestic