Picture an extraordinary garden – all roses, or maybe eden. The perfect place to get lost, over and over again. These spaces, sprung from the fertile minds of perfumers, can be much more exciting and real than in nature.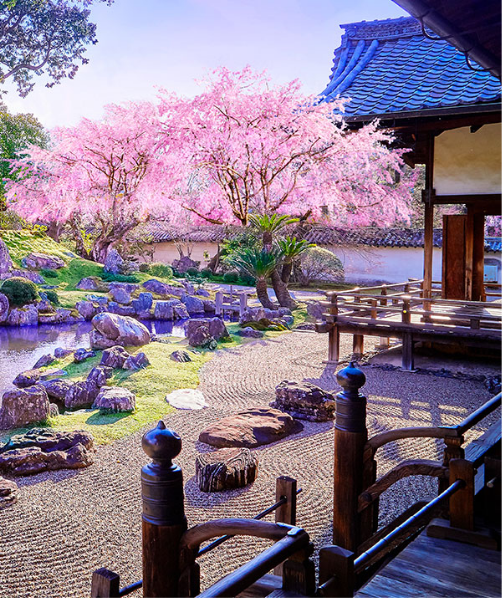 Floral – zen – citrus
The setting / Early spring in a Japanese garden, everything in its place, of course, but with some nuance; beneath a sea of moss, a few contentedly mysterious flowers thrive. Visitors stroll through this miniature version of the world in harmony with their surroundings, as if in a place of worship devoted to nature. The garden is playful, the experience spiritual.
Dress code
A loose and flowing tunic with psychedelic patterns and a pair of light sandals.
Olfactory emotions
Serenity, calm, solitude, purity, naturalness.
Key ingredients
Bergamot. Hyacinth. Peony. Oak moss.
Cocktail
60% Japanese + 30% refined+ 10% minimalist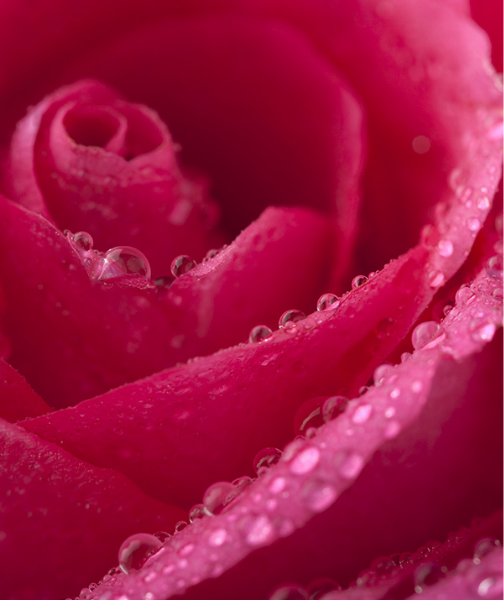 Early riser – flowery – spicy
The setting / Created by a passionate artist whose imagination has no boundaries, a field of roses bathed in morning dew, in augmented reality. Whichever way one turns, right or left, the landscape is all one color. It almost looks like a mirage – this ocean of roses, stretching out to infinity, with bees buzzing all around.
Dress code
A red dress, a drape that hangs delicately and innocently like the petal of a flower, worn effortlessly, naturally, over bare feet.
Olfactory emotions
Fragility, lightness, inventiveness, reverie.
Key ingredients
Rose. Cardamom. Musk.
Cocktail
40% ethereal + 30% youthful + 30% addictive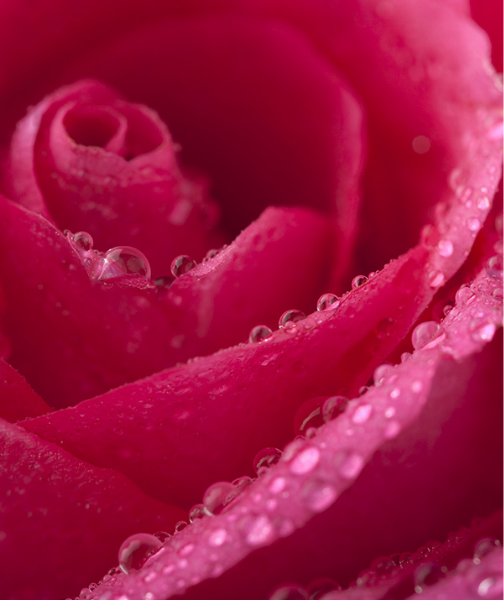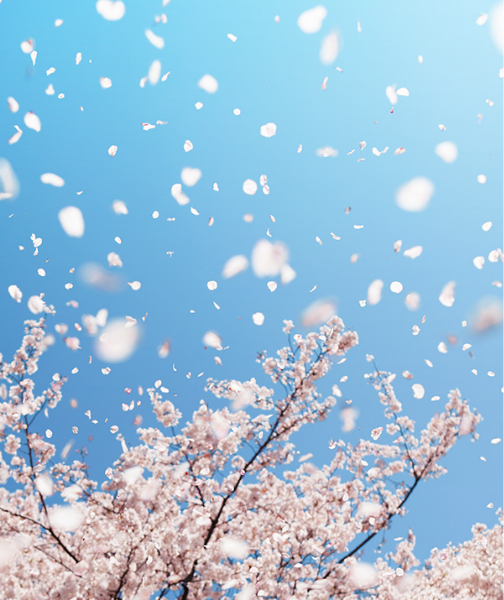 Downy – ethereal – flowery
The setting / An immense flowerbed tucked into the folds of a cottony cloud. In this peaceful celestial garden, flowers ascend more than they grow, taking flight as if filled with pure air. A meditative walk through this airy garden is like a long waking dream.
Dress code
A colored polo shirt, chino pants in cotton twill, espadrilles.
Olfactory emotions
Inspiration, gentleness, florality, courtesy.
Key ingredients
Ylang-ylang. Iris. Vanilla. Tonka bean.
Cocktail
40% abundant + 35% misty + 25% springtime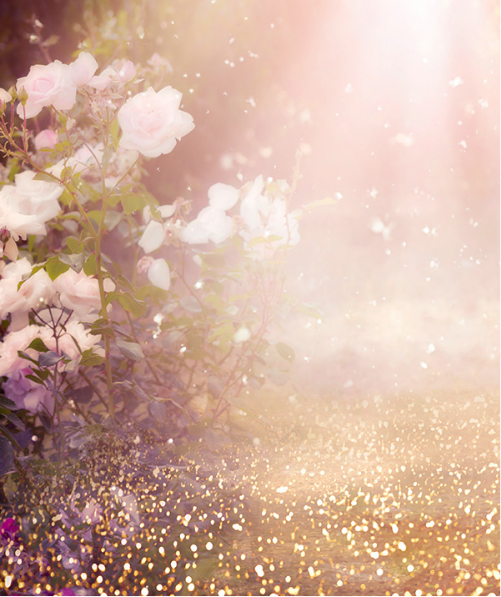 Fruity – dazzling – fresh
The setting / Somewhere at the edge of the world, a hidden cocoon, bathed in light, a garden but also an orchard. Legend has it that this is the "garden of immortality" where a fresh breeze never stops blowing. The story is too beautiful not to believe every word, including the four Nymphs that guard the entry and do everything in their power to make visitors' lives sweeter.
Dress code
A light dress, Roman sandals, a pair of "Papillon" sunglasses.
Olfactory emotions
Lightheartedness, the good life, elation, fantasy.
Key ingredients
Cassis. Grapefruit. Pear. Bergamot.
Cocktail
45% abundant + 30% mythological + 25% spontaneous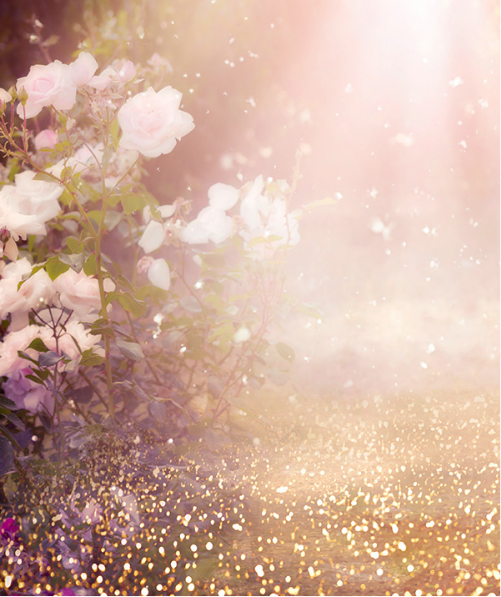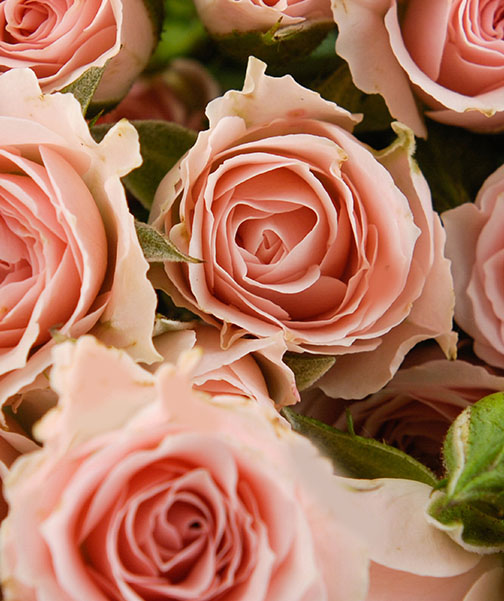 Floral – Early morning – Woody
Deep inside a sumptuous bouquet of flowers with 50 kinds of roses bursting forth, leaning into one another, blending together… A generous floral statement that describes with great realism a wave of petals rising from the first morning light. Close your eyes and enjoy the sophisticated aroma of a universal flower, honeyed nectar, with a few subtle hints of wood and tea.
Dress code
A straw hat, a floral dress and flat sandals.
Olfactory emotions
Carefree, soft breeze, tenderness, contemplation, sea spray.
Key ingredients
Rose. Tea. Citrus. Cashmere wood.
Cocktail
50% airy + 35% refined + 15% springlike