SCENTYS, A CREATOR OF OLFACTORY SENSATIONS
Scentys helps leading brands to create their own fragrance experiences or olfactory signatures.
With our patented technology and our expertise in fine perfumery, we can design new sensory emotions for you. By using our capsules and mists, your brand universe can be expressed in something invisible. The diffusion of a fragrance is also a subtle way of helping people to explore a product, a place, or a story.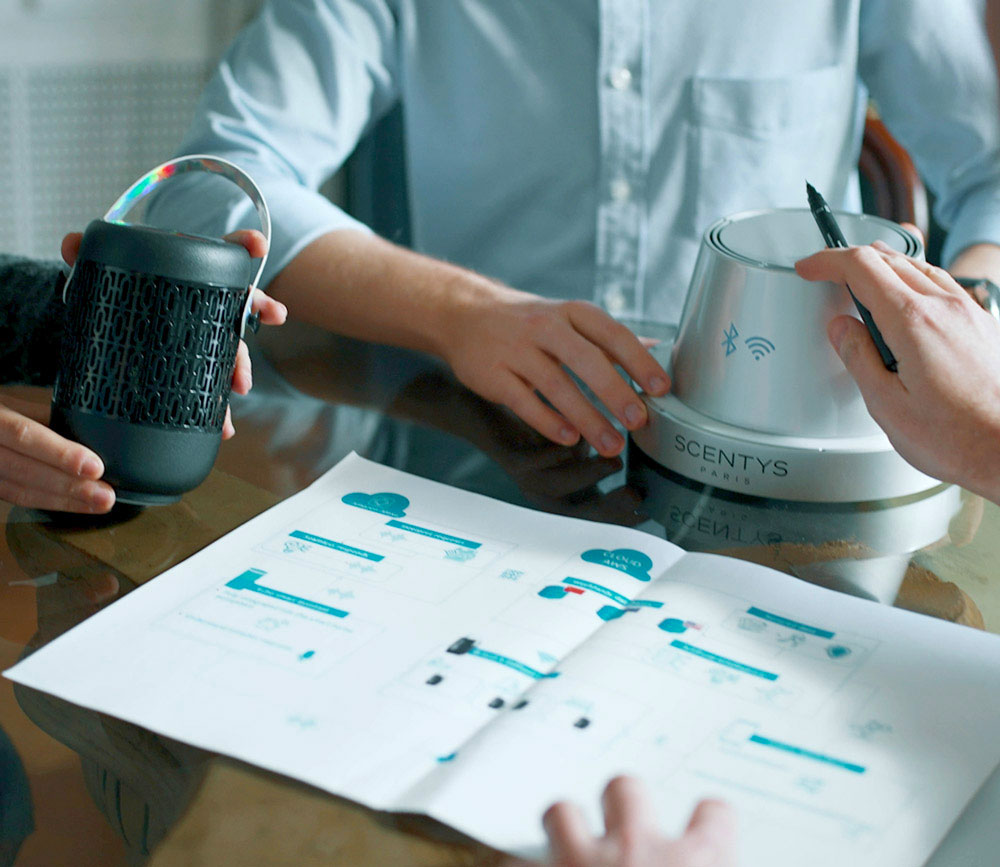 YOUR PERSONALIZED SUPPORT
Our expertise in engineering and perfumery is there to help you with the design and production of customized capsules and/or diffusers.
We can create a perfume diffuser for you that incorporates all the design elements of your brand. The processes for the design and manufacture of fragrance capsules are carried out in parallel (using either your existing fragrance, a customized creation, or a scent from our collection).
Experimenting with the perfume of tomorrow
Scentys designs, develops, and manufactures fragrance dispensers and capsules. As owners of our technology, we control the entire manufacturing process at our factory in the Paris region. Our Fab Lab enables us to considerably reduce development cycles by producing prototypes in-house.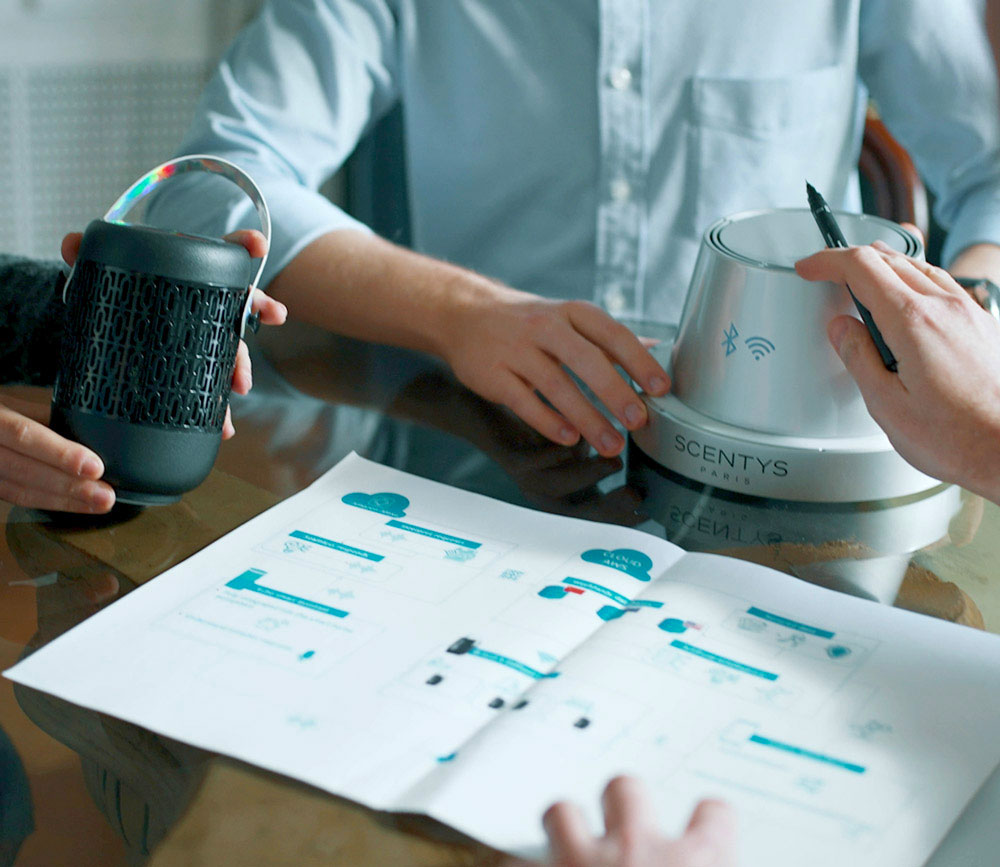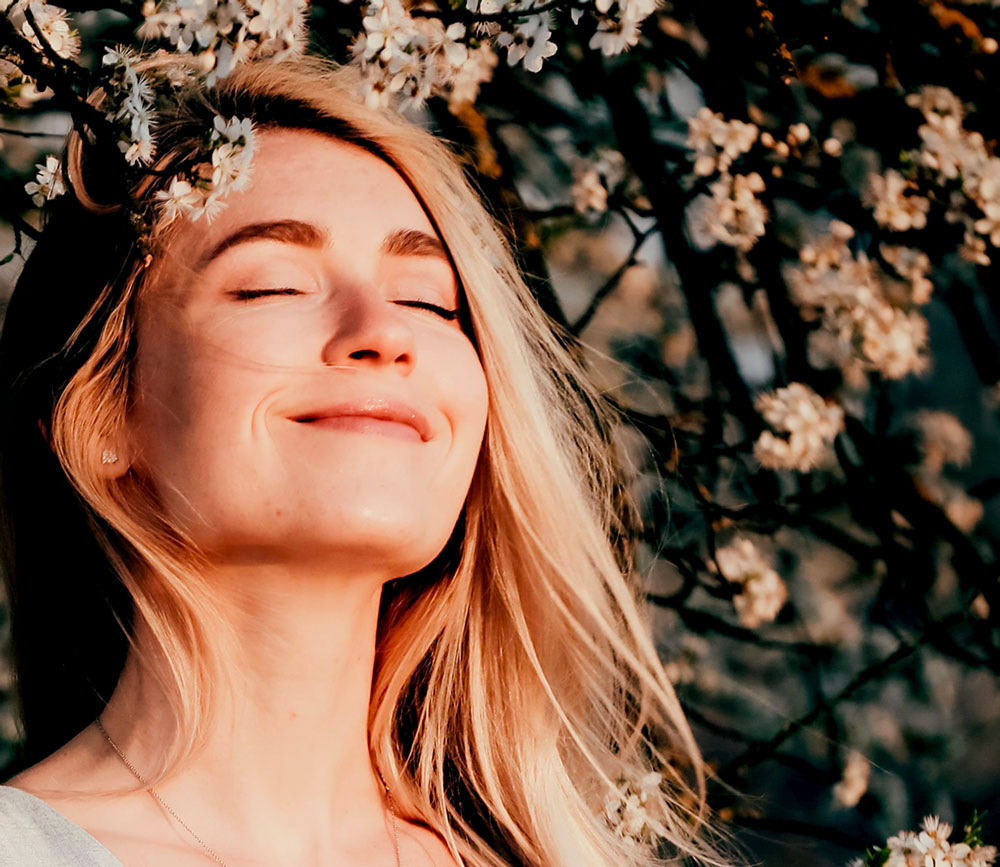 THE POWER OF A PERFUME THAT REFLECTS YOUR BRAND
To create a sensory experience for an event, a fragrance for a store, or the total immersion in a virtual reality animation, our aim is the same: to make people (re)discover the power of scent and its benefits.
That's why we develop different fragrance diffusion solutions, each designed to be perfectly integrated within your point-of-sale area, or a car, or your outdoor event.
Experimenting with the perfume of tomorrow
Dry diffusion in capsules, large space diffusers, connected diffusers, olfactory booths, contactless diffusion, the synchronization of fragrance and video… Scentys can turn your most innovative desires into reality and give them a unique fragrance.
OLFACTORY PARTNER: OUR AREAS OF EXPERTISE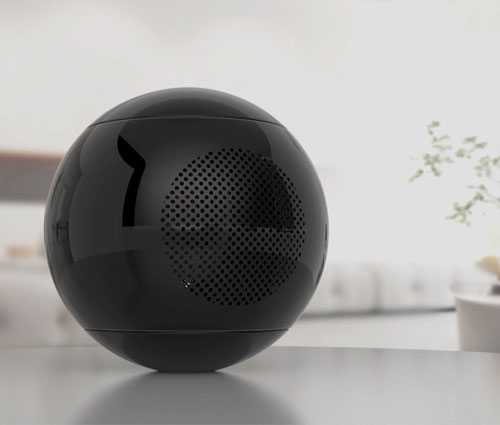 Diffuser design
Offer your clients an alternative to traditional diffusers! Scentys designs, develops and manufactures fragrance diffusers and capsules for professionals who truly want to stand out from the competition.
Set yourself apart by giving your clients access to a unique diffusion experience for the home or car.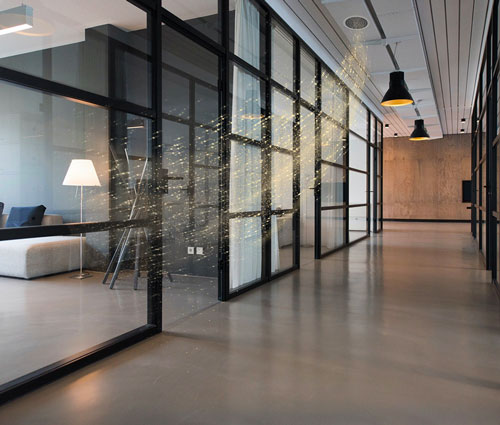 Olfactory marketing
Are you exploring olfactory marketing options for your shop, hotel or company? If so, you're on the right track! When you appropriate a physical space by adding your signature scent to it, your clients will remember the time spent there as an experience. Scentys will work with you every step of the way to develop an olfactory marketing plan tailored specifically to your needs.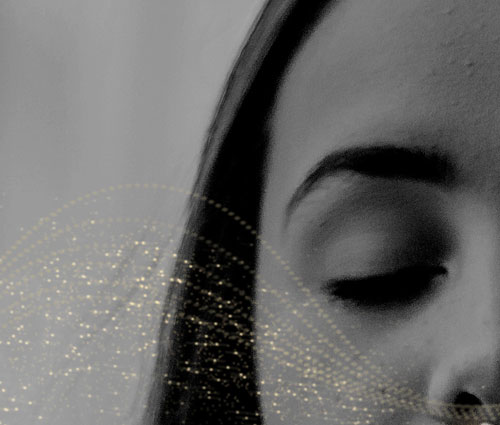 Unforgettable experiences
Create a one-of-a-kind sensory experience! Scentys will help you diffuse fragrances at your events, whether the goal is to introduce a product, showcase a location, enhance an exhibition, or create a playful atmosphere where visitors can totally immerse themselves in the history of your brand… Let's talk about how we create an unforgettable olfactory experience that truly reflects your image.
"At the frontier between technology and fragrance, Scentys offers unparalleled know-how. Throughout the process, our expertise guarantees the highest level of quality to our customers,"
Thibault KESTELOOT, Head of the Products & Services Department.
A DIFFUSION OPTION FOR EVERY BRAND UNIVERSE
Scentys offers tailor-made solutions and a range of fragrance diffusers that can be used in any brand universe.
HEALTH INSTITUTION
.
WELLNESS